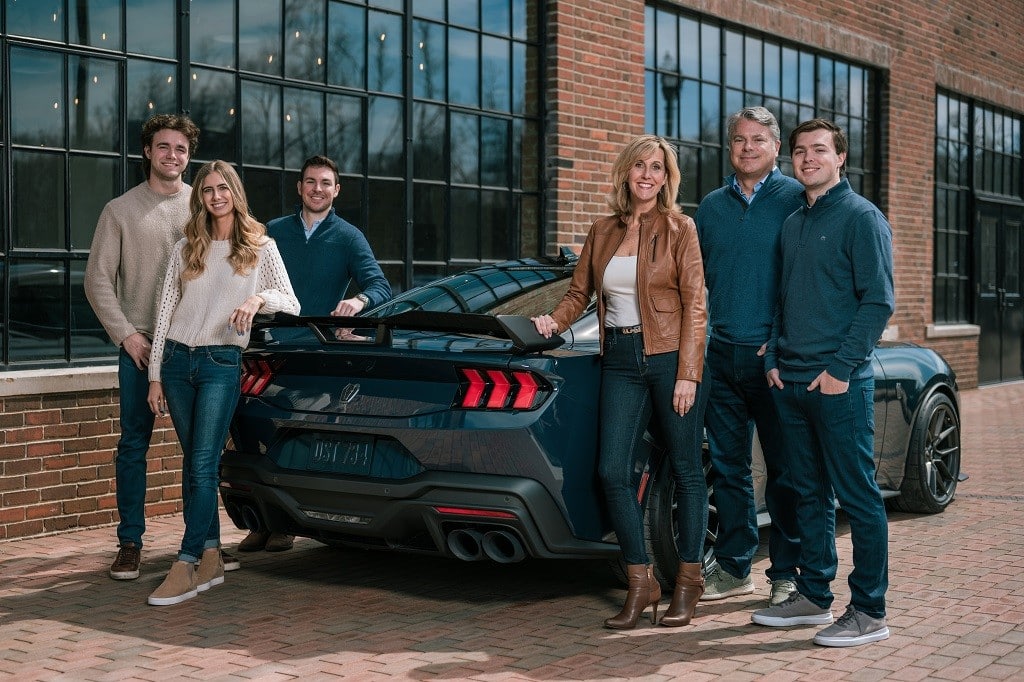 The family nature of Ford's culture is one of the things that drew Mustang Chief Program Engineer Laurie Transou to the company after college. A second-generation employee, she has personified that and then some: Transou's entire immediate family also works at Ford in various areas of the business.  And her family's lineage can also be traced back to Mustang through her father, Hank Lenox, who was responsible for the Mustang Boss 429 engine.

Transou's husband, Rob, is a director in Supply Chain. Her oldest son also works in Supply Chain as an EV battery buyer, her daughter is in Ford Customer Service Division Finance, and another son works in Manufacturing Planning and Logistics. Her youngest son has returned for a second internship this summer, this time in computer science engineering.
"I'm incredibly proud that we're all here, and it makes me happy because I've grown up in and around Ford, and we're all passionate about the products and doing great things here," said Transou, whose father-in-law worked at Ford and whose brother and brother-in-law currently work at Ford. "It's fun to talk: It's like our own mini focus group. … And you couple that with my dad and my father-in-law, who were both at Ford, and my brother and brother-in-law are also at Ford. We're a huge Ford family."
Lenox's career path influenced Transou's. She remembers him bringing home concepts and other vehicles from time to time. He was also involved in the Mustang Cobra Jet and Super Cobra Jet programs.