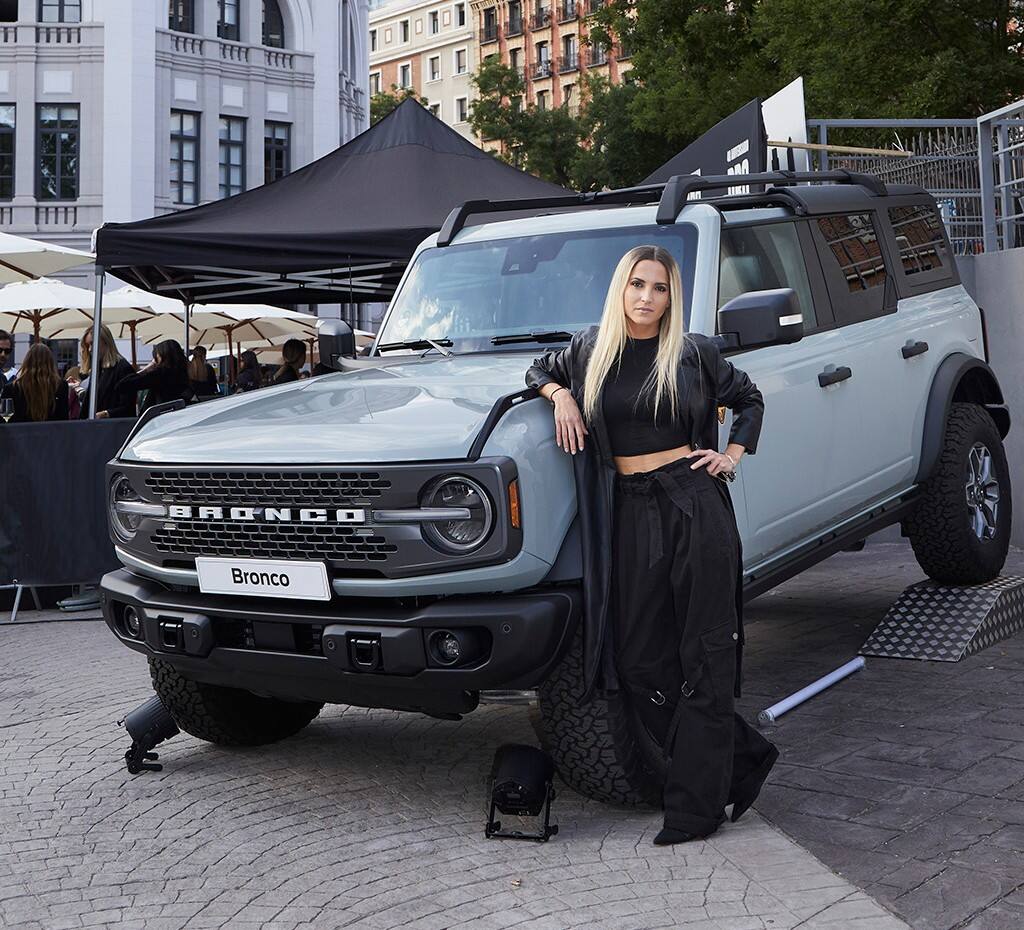 Actress and Ford ambassador Ana Fernández was one of the guests at the event
MADRID, Spain – Ford's iconic Bronco has just made its Spanish debut with a special appearance at the prestigious Warner Music Gala hosted at the Music Station in Madrid.
The SUV was one of the stars at the second annual gala which was attended by more than 1,500 artists, authors, managers, media, influencers and other special guests. Among the most famous names were Jaime Urrutia, Andrés Calamaro, Alaska, Loquillo, Ariel Rot, Coque Malla, Jesús Cifuentes, Valeria Castro, Álvaro de Luna and Blas Cantó.
Jesús Alonso, President and CEO of Ford Spain, said: "It is a privilege to be present at the Warner Music Gala in a space as spectacular as The Music Station presenting our new Bronco. We are two companies with American roots. Our motto is 'Bring on Tomorrow' and I can't think of a better way to define two companies that have always been at the forefront in their field."