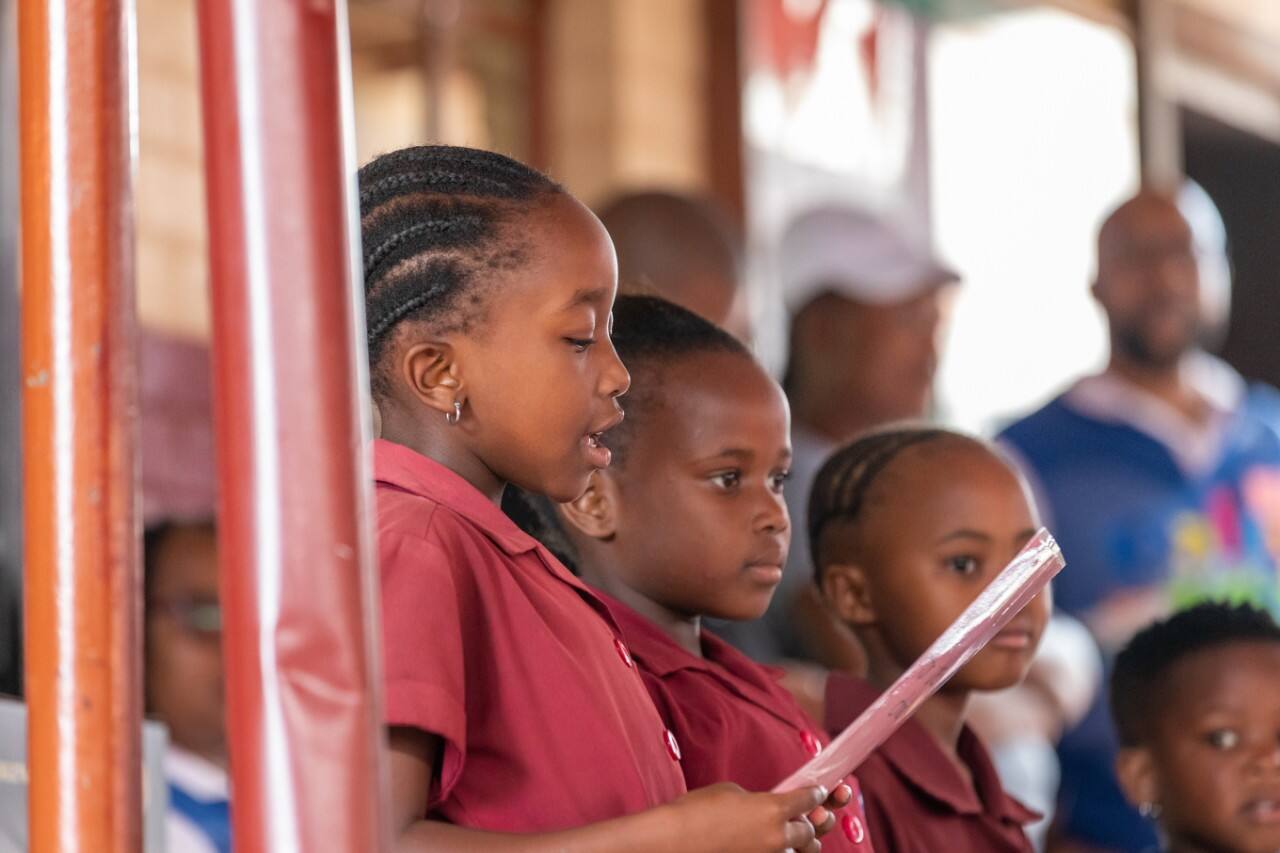 The Ford Motor Company Fund through a Global Giving grant, partnered with the READ Educational Trust to hold its first Rally to Read event, launching the three year programme within the areas surrounding Ford's Silverton Assembly Plant this February.  
Rally to Read is a social investment activity under the READ Educational Trust and has achieved a meaningful impact on South Africa's educational system over the past 25 years. It facilitates teacher training thanks to dedicated READ trainers, who monitor and mentor teachers on literacy and language methodologies. This is done in conjunction with the Department of Basic Education's subject advisers and school district offices. Teachers receive the necessary training, and READ field staff make regular visits to provide support.
The Rally to Read programme strives to target learner literacy development by distributing curated educational books with the purpose of nurturing learners' intellect. This year, for the first time, Ford Fund was able to bring the initiative to the local community surrounding its Silverton Assembly Plant in Pretoria, visiting schools in Mamelodi (Zamintuthuko Primary School and Boikgantso Primary School), Nellmapius (Nellmapius Extension 6 Primary School and Vukauzenzele Primary School) and Eesterust (Nantes Primary School and PS Fourie Primary School).
"Ford's relationship with Rally to Read is a partnership in the truest sense. We are committed to supporting education and improving reading and literacy levels, which provides the all-important foundation for educating our youth, and serves as the building blocks for creating a brighter future for South Africans. Our association with the READ Educational Trust dates back to 1999, and it is one we are incredibly proud of as it makes a real difference to the lives of both the learners and teachers," said Esther Buthelezi, Government Affairs and Transformation Director, Ford South Africa.
As has become tradition, Ford employees and local media participated in delivering the academic material to the schools. Clad in colourful Ford and Rally to Read collaborative flags, a convoy of Next-Generation Ford Rangers were used for the transportation of the  donated libraries, educational toys and teaching materials. The principals, teachers and parents from the respective schools received the donated goods with warm smiles and gratitude.
The academic material, with a key focus on foundation-phase learners, ranging from grade R to grade 3, is prepared and supplied by the READ Educational Trust. It consists of story books, educational toys, multi-coloured box libraries containing reading books of various genres, as well as smart projectors.
"Thank you for this opportunity," said principal of Nellmapius Ext. 6 Primary School, Ms L. Marema."With the help of the READ programme and sponsors such as Ford, our learners will be highly encouraged to read. This will enhance their vocabulary and their parents will develop a passion to motivate their children to read every day. Before the Rally to Read partnership our school did not have a library, so we are blessed by this amazing initiative."
Principals, teachers and parents of the participating schools agree that the Rally to Read programme has had an immense impact on learners. Not only has it improved their reading abilities, but in most cases, it has had a positive impact on their confidence and vocabulary too.
Ford and Rally to Read also used this event as an opportunity to introduce a digital literacy program, that is being implemented for the first time in 2023. This program will help facilitate better learning opportunities for scholars. Smart projectors will be utilised to promote a multi-faceted learning experience by using infographics, streaming online videos and accessing web browsers for real-time information during lessons, to modernise the learning experience.
Through this partnership with Rally to Read, Ford hopes to inspire children to develop a love for reading and receiving knowledge that they can carry through to their adult years. Ford views education as an investment, thus sponsoring two rallies this year – the Pretoria Rally to Read, alongside the ongoing Nelson Mandela Bay Rally to Read initiative.
"In the 25 years since Rally to Read was launched, Ford has been one of our most loyal and generous partners. The fact that it is hosting two rallies in 2023 speaks volumes about Ford's commitment to young South Africans who would otherwise be denied a proper education. It offers hope, not just to the scholars but also to the communities in which they live," added journalist David Furlonger, who is an ambassador of the READ Educational Trust.
For more information on Rally to Read and the READ Educational Trust,  click here: rallytoread.org.za.