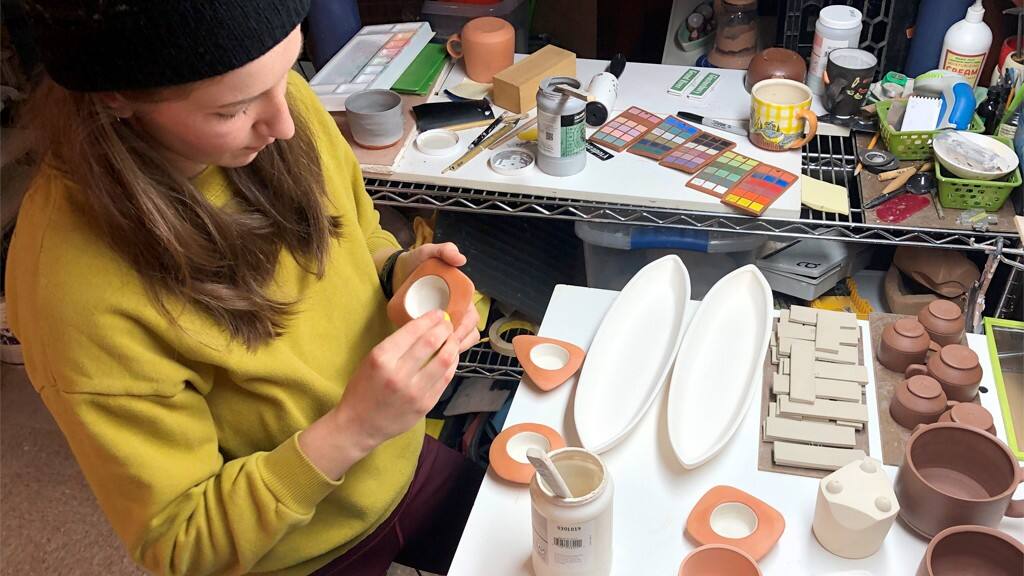 March is Women's History Month. The Ford design group is commemorating this by featuring a weekly profile series focusing on women clay modelers. With their subtle expertise, artistic touch and meticulous attention to detail, these women bring a unique set of skills and experience to their craft at Ford.
Now a Ford clay modeler, Anna Burke arrived in Detroit knowing no one in the area. It was a daunting experience joining a company in a new area of the country and doing it alone. But her role at Ford allowed Burke to meet others as passionate about clay as she is, and she slowly found her footing in Detroit's vibrant art scene.
Originally from upstate New York, Burke was always a hands-on, artistic person who remembers taking as many art classes as she possibly could in grade school. Eventually, she migrated toward 3D art, working with plaster and clay. This led to an interest in ceramics after high school, so Burke attended New York State College of Ceramics at Alfred University.
It wasn't until Ford recruiters arrived at Alfred University looking for sculptors that Burke found out clay could go beyond pottery and tableware.