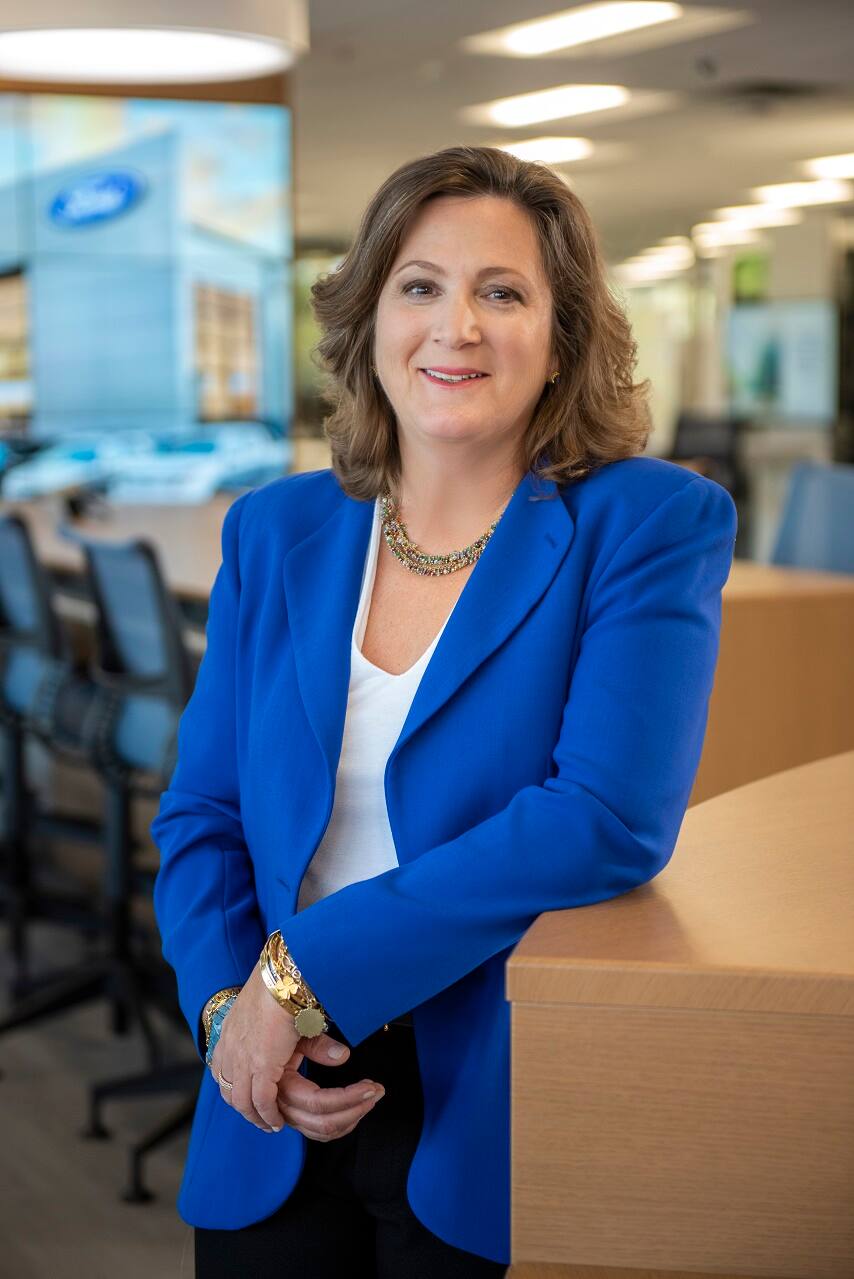 DEARBORN - FordDirect, a joint venture between Ford Motor Company and its dealer body, has selected Elena Ford to its board to bring her customer experience expertise as digital retailing and contactless vehicle sales and delivery accelerate due to the COVID-19 pandemic.
In her role as the chief customer experience officer for Ford Motor Company, Elena strives to improve each interaction customers have with our brand, whether that's in-person, via phone or online.
"Our customers are being disrupted and the traditional dealership model is being challenged," she said. "Having the right technology and tools in place to allow dealers to pivot quickly is absolutely critical. I'm pleased to bring our two organizations closer together as digital experiences become more important than ever and Ford strives to become the world's most trusted company across all touchpoints."
Dianne Craig, a 30-year automotive sales and marketing veteran, became FordDirect's CEO in 2018. She also is helping move forward the dealers' digital transformation and sees Elena's appointment as great news for the company, Ford and Lincoln dealers, and, most importantly, customers.
"We are honored to have Elena join our Board," said Craig. "She brings unrivalled experience and tremendous respect from our dealership body that will serve us well as we continue to help our dealers provide their customers with a compelling and personalized digital shop – buy – own experience."
Originally founded in 2000 to enable dealers to sell cars online, today FordDirect's business model provides Ford and Lincoln dealers with digital technology tools and services. It also works closely with a range of Ford Motor Co. organizations, including CX, MS&S, IT, GDIA, FCSD, FCS and Ford Credit.
The unique relationship with Ford Motor Company and FordDirect, supported by a common technology platform and shared customer data assets, enables it to enhance the customer's digital experience and drive brand loyalty.
FordDirect's Board of Managers is comprised of five dealer representatives and three Ford Motor Company representatives.