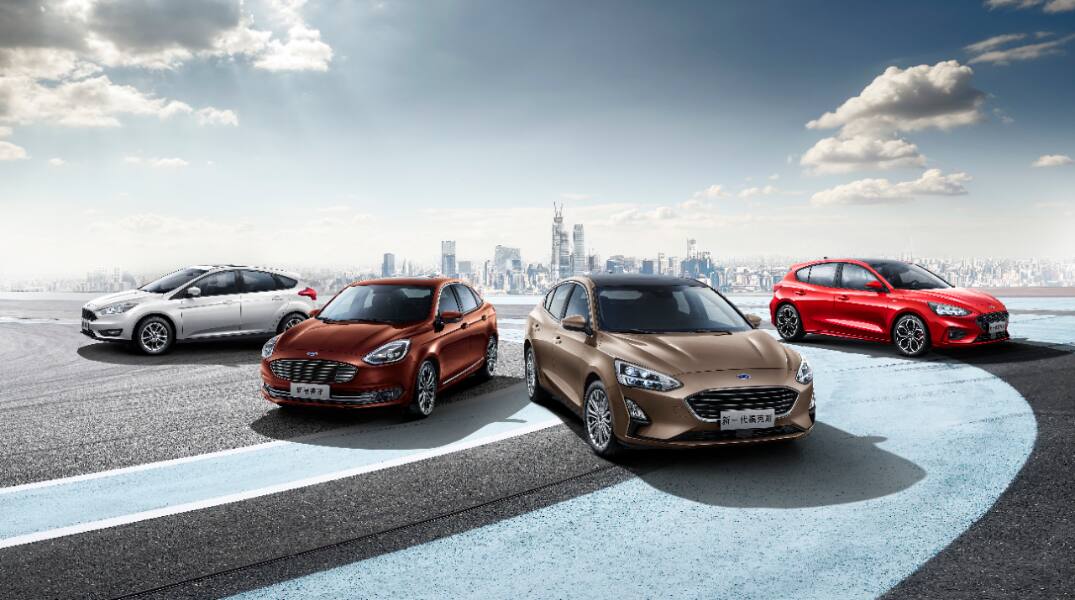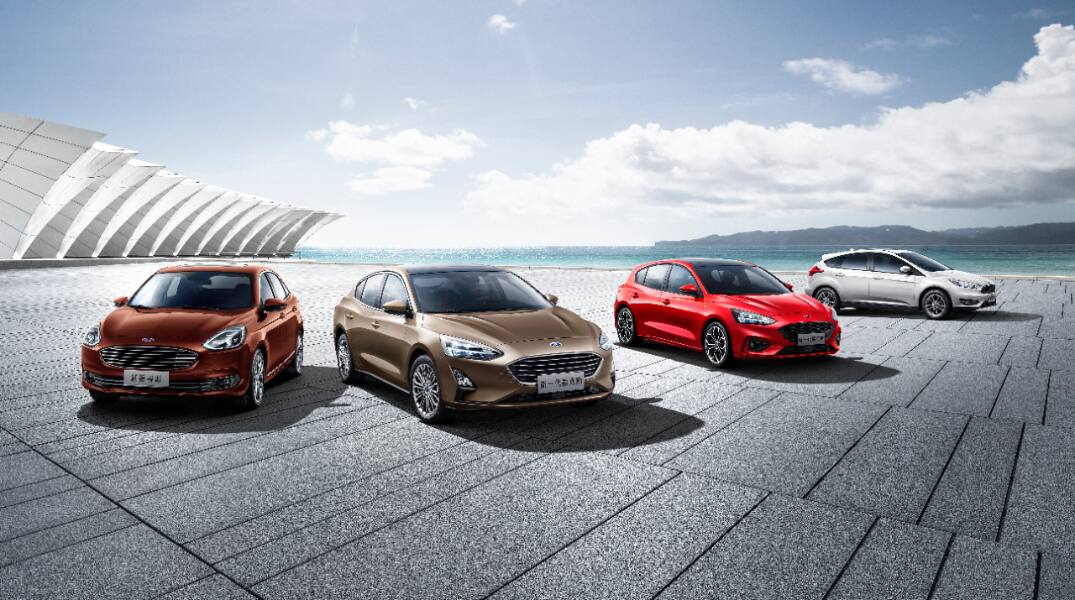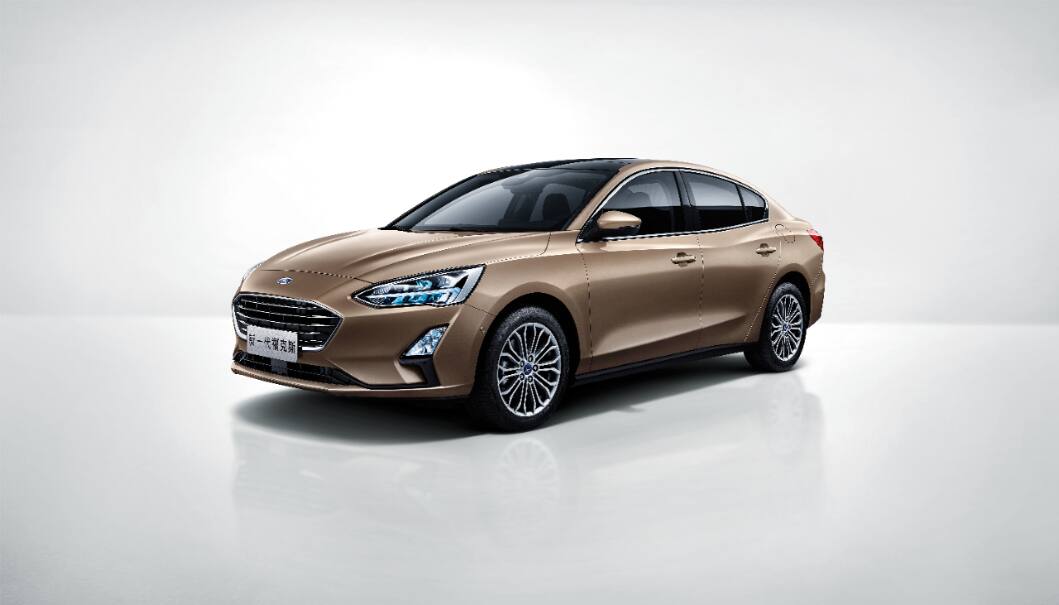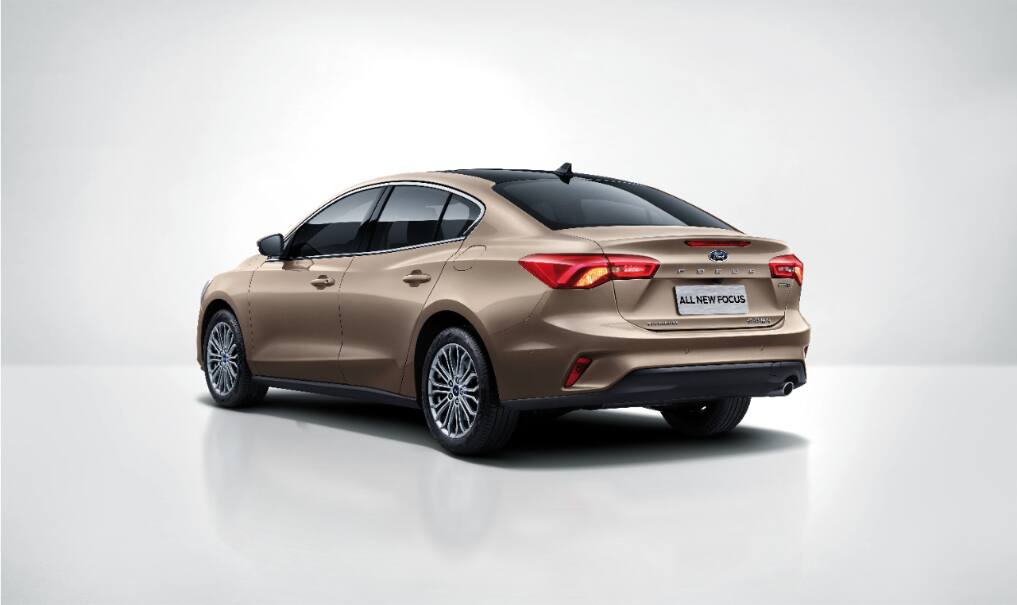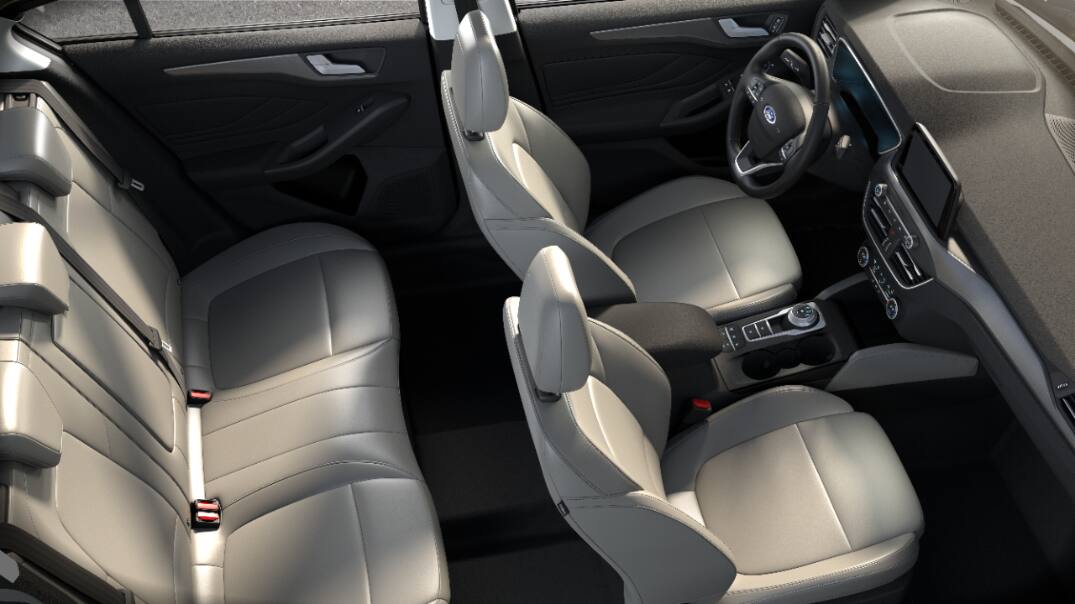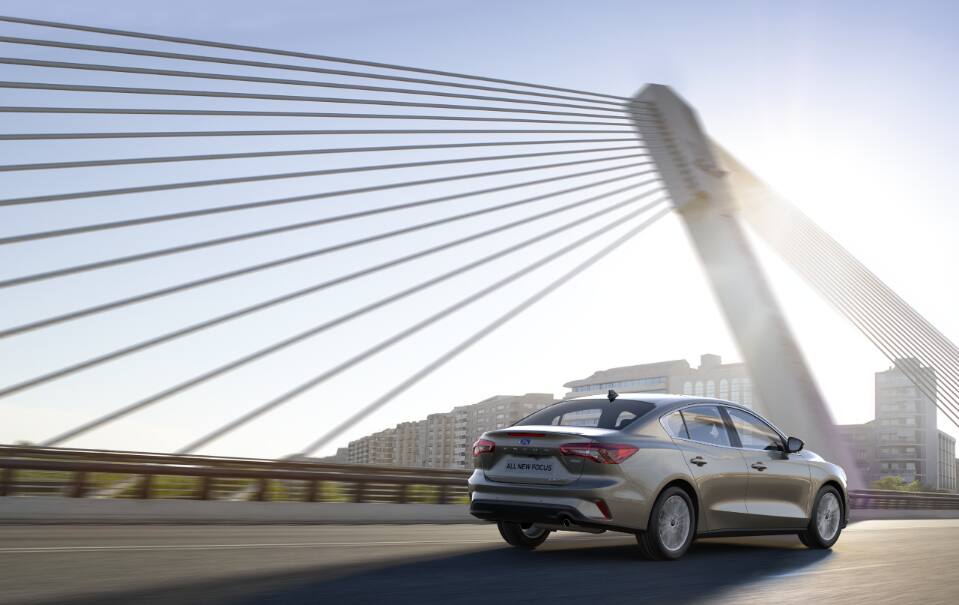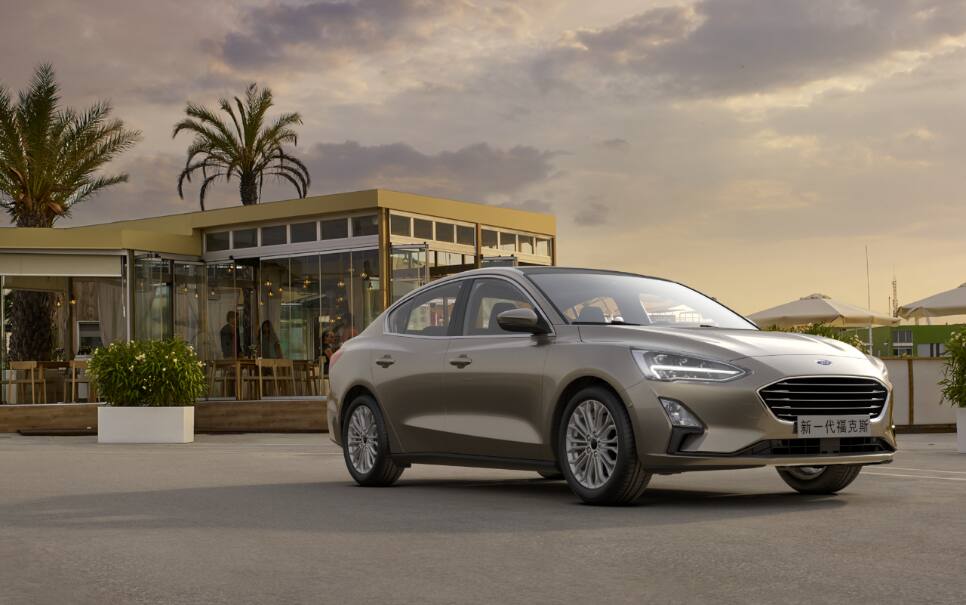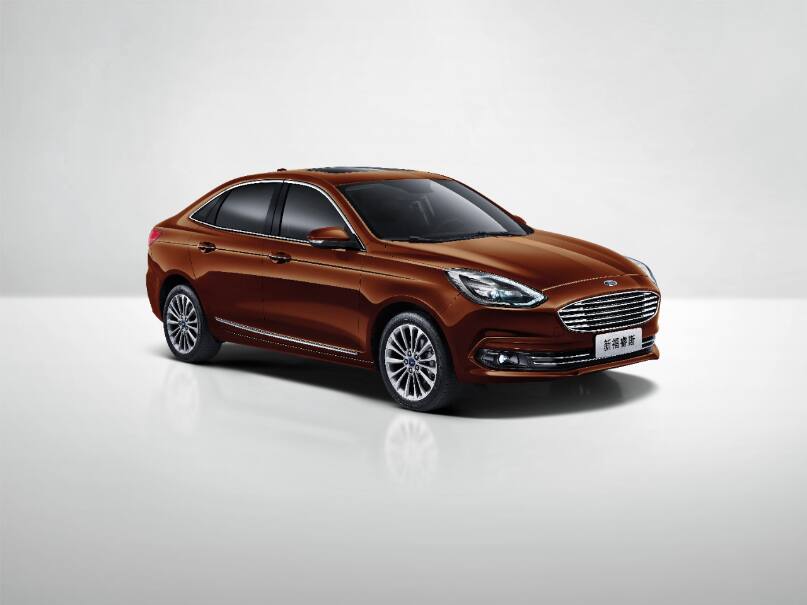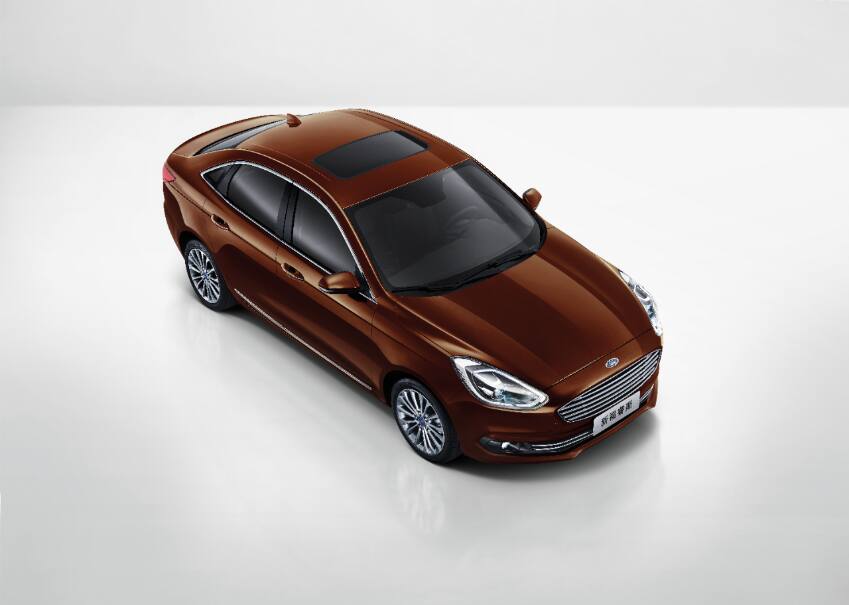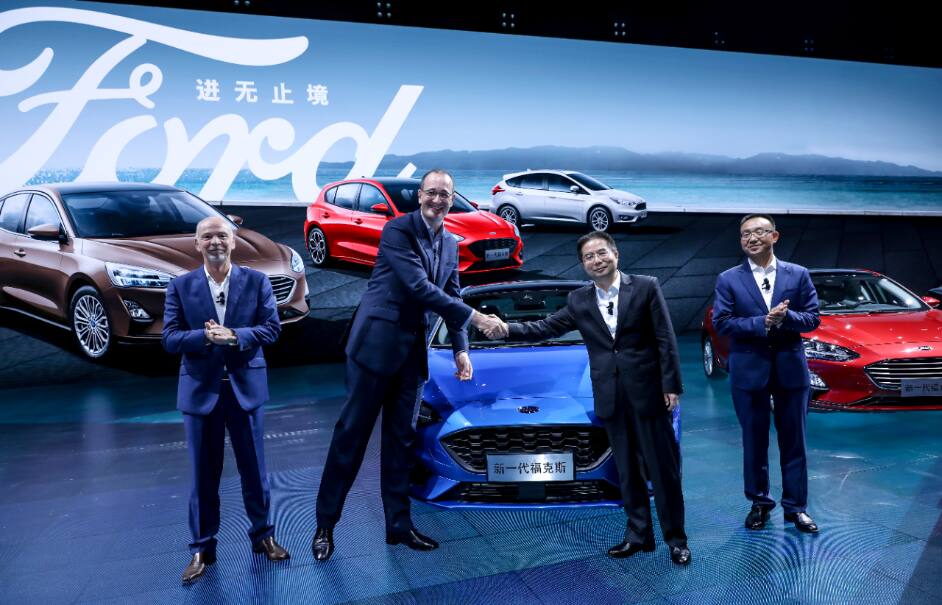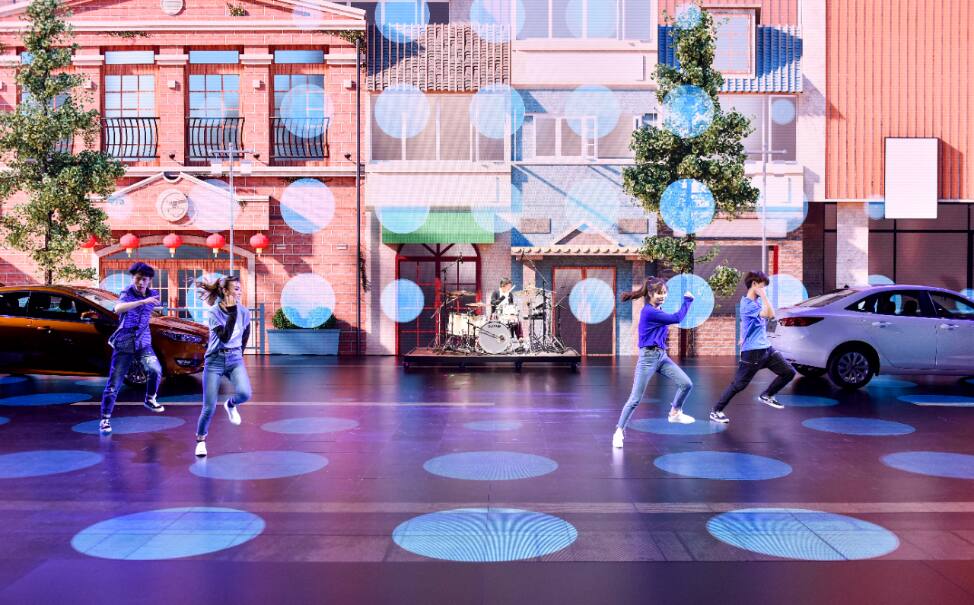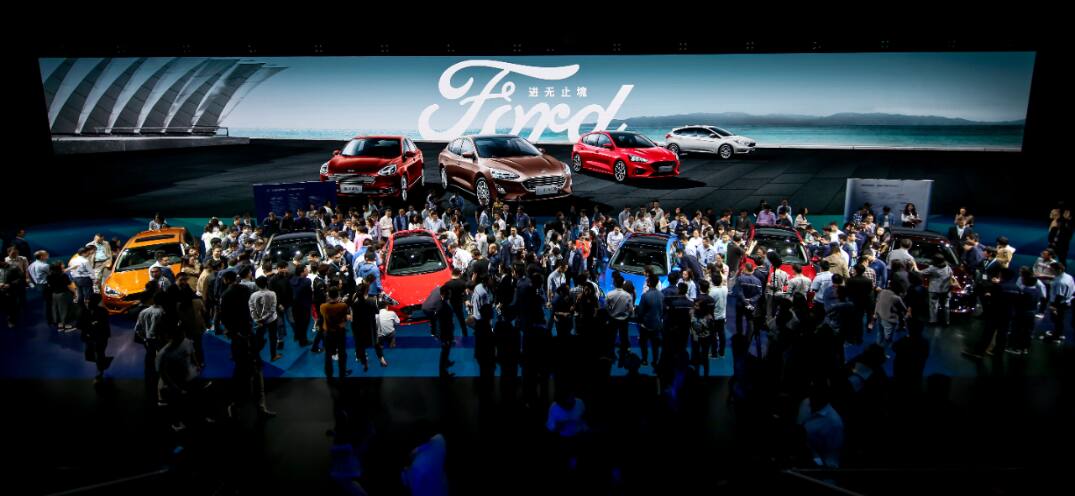 CHONGQING, April 10, 2018 – Ford is bolstering its midsize car lineup in China with the reveal of five new models at a special Ford Go Further event in Chongqing, home of its joint venture partner Changan Ford. The event signals the start of a product onslaught for Ford Motor Company, which plans to launch more than 50 new vehicles in China by 2025, including eight all-new SUVs and at least 15 electrified vehicles.
Leading its refreshed lineup, Ford made the global public debut of the all-new Ford Focus, the most innovative, dynamic and exciting Focus ever, which includes the addition of the all-new sporty Focus ST-Line. A global success story, the Ford Focus has built a strong fan base in China, with sales reaching nearly 2.6 million since first entering the market in 2005.
Ford also unveiled the latest Escort, a new standard of family sedan, and confirmed the ongoing production of its current Focus hatchback to meet the different needs and price points of customers in China's large midsize car segment. Over 7.3 million Focus-sized cars were sold in China last year, accounting for over 31 percent of all passenger vehicles sold.
"We are excited to host the global unveiling of Ford's most important product, the all-new Focus, right here in Chongqing, and reveal our latest Escort," said Peter Fleet, group vice president and president, Asia Pacific, Ford Motor Company. "These launches are a testament to Ford's ongoing commitment to China's critical midsize car market. We've assembled a brilliant lineup that we know Chinese customers are going to love."
The exciting all-new Ford Focus
The global debut of the all-new Focus sedan in China was done simultaneously with the Focus hatchback reveal in Europe. Designed all new from the ground up without compromise, the next generation Focus lineup has been developed with Chinese customers' wants and needs in mind from the beginning.
With an all-new design, architecture and powertrains, the next generation Focus not only retains all of its established strengths, especially in its driving dynamics, but also improves in the areas in which Chinese customers expect more, such as interior roominess, comfort and connectivity.
Available to Chinese customers for the first time, the all-new Focus ST-Line features Ford Performance-inspired sport enhancements for both the hatchback and China market-specific sedan, reflecting the customers' specific preferences and needs.
"The all-new Ford Focus is the most innovative, refined and exciting Focus ever," said Nigel Harris, president, Changan Ford Automobile Co. "We know our customers are going to have great fun driving this car. It fulfils the original Focus promise, while setting new standards in the midsize family sedan segment for design, technology and driving experience."
The new Escort revitalized
The new Ford Escort also made its debut in Chongqing and builds on the success of the current Escort that combines Ford's global strength and local expertise.
Since its launch in December 2014, the Ford Escort has been extremely well-received by Chinese consumers, with over 800,000 units sold. Ford has been listening to feedback from both existing and potential customers in developing and improving the new Escort, and the result is a modern-looking family sedan that will exceed the expectations of young, progressive Chinese families, through its sleek styling, enhanced safety and added convenience and smart amenities.
"With the Escort, we are offering greater value to our customers in the compact car segment in China," said He Chaobing, executive vice president, Changan Ford Automobile Co. "The new Escort delivers smart styling and premium features that are bound to excite and delight today's young Chinese drivers."
Current Focus to Continue
First launched in 1998, the Ford Focus has continuously evolved to meet the needs of consumers globally and has become universally recognized in the midsize car segment over the course of four generations.
The current Focus, a great value fun-to-drive car, will continue to sell in the China market. Designed for self-expressive individuals looking for exceptional practicality, it will continue to embody the heritage and legacy of the Focus, while offering Chinese customers with even more choice.
More electrified, smart and connected vehicles
Building towards its future of smart vehicles for a smart world, Ford is delivering increased connectivity, electrification and working to improve and simplify mobility for everyone. In China, it is also cooperating with leading technology companies like Alibaba and Baidu on areas including vehicle HMI, customer retail experiences, digital marketing and research of autonomous solutions.
Last month, Ford's first plug-in hybrid vehicle, the Mondeo Energi, went on sale as part of the company's ambitious China electrification strategy to launch 15 new electrified vehicles for Ford and Lincoln brands by 2025, with all CAF nameplates to offer electrified options.
Continuing to set the benchmark in its segment for ingenious technology, the all-new Ford Focus will be the first vehicle in China to come equipped with Ford Co-Pilot360™, a segment-leading suite of advanced driver-assist technologies to help people drive more safely and confidently.
In addition, the new Mondeo Energi and all-new Ford Focus will be equipped with a FordPass Connect embedded modem technology as standard – turning the vehicle into a mobile 4G LTE Wi-Fi hotspot that can keep up to 10 devices connected. Launched in China in 2017, FordPass Connect allows a range of convenient features via the FordPass mobile app, including vehicle locator, door lock/unlock, remote start and more.
"In December we announced that 100 percent of new Ford vehicles in China will be connected to the internet by 2019, and we are not stopping there," said Fleet. "We see a future where vehicles not only connect to their drivers and passengers - but also to each other and to the world around them."
Since November 2017, Ford has been collaborating with Datang Telecom Group to successfully conduct the initial phase of Cellular Vehicle-to-Everything technology trials in China – a wireless technology that could play a key role in the future of advanced connectivity in smart vehicles and smart cities globally.
Strengthened partnerships
The Go Further event in Chongqing also marks a deepening of ties between Ford and its China joint venture partners CAF and JMC with the establishment of a national distribution services division to simplify the buying and servicing experience for customers. The strategy also provides CAF dealers the opportunity to sell all Ford-badged passenger vehicles in China, enabling them to more than double their showroom products by 2021.
"We have set ourselves the mission to bring greatness in simplicity to drivers and their families in China through our vehicles, our services and our people," said Fleet. "As one team working together, our operations will be streamlined – making us faster, more efficient and better able to meet the expectations of Chinese customers."
Ford also reconfirmed its commitment to locally assemble five more new vehicles in China starting in 2019 through to 2025, including the company's first global all-electric small SUV, and to rapidly increase its engineering and R&D capability to support its aggressive growth plan.